Author: David Vorhees
Narrator: Victor Warren
Length: 4 hours 18 minutes
Publisher: David C Vorhees
Released: Jun. 30, 2020
Genre: Horror

A collection of short stories that take place on different holidays over the course of the year. The collection opens with A New Year, a New Day, a New Life. Grant Curtis is arrested on New Year's Day and charged with the murder of his wife Carla.

In Easter: The Resurrection, a resurrected Kyle Gardner seeks vengeance on Pastor Brian.

The Vengeance of Cassidy Clay is a narrative poem that takes place on Halloween. The poem tells the story of a slave-hunter who haunts the woods long after his death and many more spine chilling tales.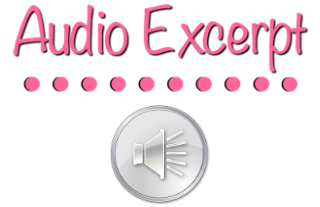 Joined the U.S. Navy after graduating Lima Central Catholic. He is a veteran of the States Navy. Following his military service, he attended the University of Northwestern Ohio for Automotive business. Worked various factory jobs and attended the University of Phoenix online for a degree in arts with a focus in journalism. He recently worked for the Wapakoneta Daily News as a reporter/photographer/paginator. He is the father of five and grandfather of five. He has always been interested in the occult and the scarier side of life. He loves history and the supernatural and truly believes there is nothing better than a good story.

A native Californian, has been acting since the age of ten. He is a graduate of Carnegie-Mellon University where he majored in Acting and Directing. After graduation, Victor worked in California for over fifteen years for Universal Studios as a director, camera operator, technical director, announcer and stunt show performer. Victor then moved to the east coast where he works successfully as a director, actor, writer and Producer. He is currently living on Cape Cod and is bi-coastal flying in where the work leads him. His is an award-winning director/writer and with the creation of his production company Glydascope, he plans to continue to expand his creative properties. Recently THE FEAST is his very first audiobook which he narrated and produced through Glydascope. He recently (2018) can be seen as the irritated police Sargent O'Connor in My Daddy's in Heaven and as Stephen Smith in Chappaquiddick. He is currently working on his fourth book for Audible, and working on a short film that he is producing and acting in called ANOTHER LIFE.


Plugging you into the audio community since 2016.
Sign up as a tour host here.