Author: Susan Sloate
Narrator: Mapuana Makia
Length: 11 hours 53 minutes
Publisher: Covfefe Press
Released: Sep. 23, 2020
Genre: Romance

In glittery 1980s Los Angeles, once-celebrated Broadway lyricist Beau Kellogg is disillusioned, unhappily married and yearning for one last musical hit, while he writes advertising jingles for quick money. Meanwhile, in New York, idealistic young singer, Amanda Harary, works a demanding day job at a charming West Side hotel. From their first fiery phone conversation, sparks fly, and when they begin to talk late at night, miracles begin to happen. 

They weren't looking for each other but what they find together is a once-in-a-lifetime understanding, impossible joy, and piercing heartache…until they learn that some connections, however improbable, are meant to last forever. 

Stealing Fire is a story for romantics everywhere, who believe in the transformative power of love.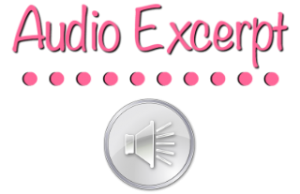 Susan Sloate is the bestselling, award-winning author of more than 20 published books, including 17 Y/A fiction and non-fiction books, and three full-length, mainstream adult novels. STEALING FIRE, a romance about 1980's Broadway, was a #2 Amazon bestseller and was honored in the 2014 Readers' Choice Book Awards. It was re-published in 2018 under her own publishing house imprint and was released as an audiobook in 2020. FORWARD TO CAMELOT (with Kevin Finn), a time-travel novel about the JFK assassination, became a #6 Amazon bestseller, took honors in 3 literary competitions and was optioned by a Hollywood company for film production. REALIZING YOU (with Ron Doades) introduced an entirely new genre–self-help FICTION. Her Ray Charles Y/A biography, FIND ANOTHER WAY!, won second prize in the 2007 Children's Moonbeam Book Awards.
Susan earned a bachelor's degree in Broadcast Journalism at the University of Southern California, while also taking classes in screenwriting and story analysis in their world-famous cinema school. She created the Writers Workshop in her hometown, bringing together playwrights, actors and directors to work collaboratively on original unproduced plays. She has managed two political campaigns, served on the Culture, Arts & Pride Commission of the Town of Mount Pleasant and has been featured in multiple volumes of WHO'S WHO IN AMERICA, WHO'S WHO IN ENTERTAINMENT and WHO'S WHO AMONG AMERICAN WOMEN.
She lives outside Charleston, SC.


Plugging you into the audio community since 2016.
Sign up as a tour host here.