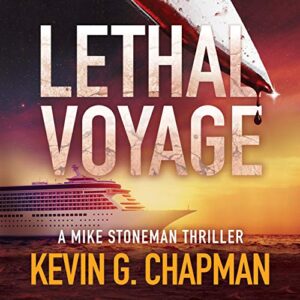 Author: Kevin G. Chapman
Narrator: Kevin G. Chapman
Length: 9 hours 39 minutes
Series: Mike Stoneman, Book 3
Publisher: First Legacy Productions
Released: Nov. 22, 2020
Genre: Thriller

A dead body can ruin a vacation…It was a suicide, wasn't it?

Maybe the on-board production of Chicago isn't the only place people are getting murdered!

NYPD homicide detective Mike Stoneman and medical examiner Michelle McNeill just want a relaxing cruise. But, Michelle is convinced that there is foul play at work in the death of a Broadway talent agent's wife.

The ship's head of security wants to keep it quiet. But, how many bodies can he cover up during one sailing? When it looks like Michelle might be the next victim, Mike needs to find the killer and keep Michelle alive for the end of this lethal voyage.

Don't miss the next installment in the Mike Stoneman Thriller series!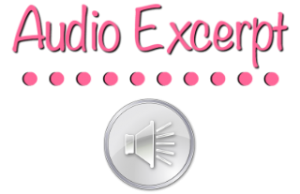 Kevin G. Chapman is, by profession, an attorney specializing in labor and employment law. He is the most recent past Chair of the Labor & Employment Law Network of the Association of Corporate Counsel, leading a group of 6800 in-house employment lawyers. Kevin is a frequent speaker at Continuing Legal Education seminars and enjoys teaching management training courses.
Kevin's passion (aside from playing tournament poker) is writing fiction. Kevin's first Novel: "Identity Crisis: A Rick LaBlonde, P.I. Mystery," was self-published through Xlibris in 2003, and is now available via Amazon.com as a Kindle e-book. His second novel, A Legacy of One, published in 2016 and was a finalist (short list) for the Chanticleer Book Reviews' Somerset Award for Literary Fiction. A Legacy of One is a serious book, filled with political and social commentary and a plot involving personal identity, self-determination, and the struggle to make the right life decisions. Kevin's next novel, Righteous Assassin (A Mike Stoneman Thriller), was a much more "fun" read — it's a page-turner. It has some serious sub-themes, but it's a serial killer chase and it's intended to be enjoyable and easy to read. It was named one of the top 20 Mystery/Thrillers of 2019 by the Kindle Book Review! Kevin has just recently finished book #2 in the Mike Stoneman Thriller series, Deadly Enterprise, which was published on December 2, 2019. He has recently completed the narration of books 1 and 2 in the Mike Stoneman Thriller series for audiobook release in 2020.
Kevin has also written several short stories, including "Fool Me Twice," the winner of the New Jersey Corporate Counsel Association's 2010 Legal Fiction Writing Competition, which was the genesis of the character Mike Stoneman, the protagonist in Righteous Assassin. He has also written one complete screenplay (unproduced so far) and has another screenplay and two more novels currently in the works, one of which is a sci-fi space opera epic.
Kevin is a resident of West Windsor, New Jersey and is a a graduate of Columbia College ('83), where he was a classmate of Barack Obama, and Boston University School of Law (magna cum laude '86). Readers can contact Kevin via his website at http://www.KevinGChapman.com.


Plugging you into the audio community since 2016.
Sign up as a tour host here.