Author: Debra Holland
Narrator: Lara Asmundson
Length: 6 hours 41 minutes
Series: Mail-Order Brides of the West, Book 1
Publisher: Debra Holland
Released: Jun. 27, 2014
Genre: Romance; Historical Fiction

The well-educated daughter of a lawyer, Trudy Bauer arrives at the St. Louis based Mail-Order Brides of the West agency full of excitement for an adventure of a lifetime. She befriends the agency's maid, Evie Davenport, and the two form a strong and lasting friendship. They vow to stay in contact through letters when Evie takes hold of her destiny and arranges a marriage on the sly. Each brave young woman is ready to face whatever an unknown groom and life in Montana can throw her way.

In Holland's book, bride-to-be Trudy Bauer rides the train to Sweetwater Springs, in a Montana Sky Novel. In Fyffe's novel, house servant Evie Davenport travels by stagecoach to Y Knot, Montana in a McCutcheon Family Novel. Through their correspondence, the friends keep each other abreast of their hardships, trials, and tribulations – some of heartbreak, some of love.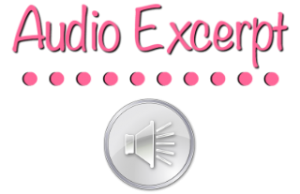 Debra Holland wears many "hats." She's a psychotherapist and corporate crisis/grief counselor, as well as a New York Times and USA Today bestselling author of the Montana Sky Series, sweet, historical Western romance.
She's a three-time Romance Writers of America Golden Heart finalist and one-time winner. In 2013, Amazon selected Starry Montana Sky as a top 50 greatest love stories pick. She is also the author of The Gods' Dream Trilogy (fantasy romance).
Dr. Debra received a master's degree in Marriage, Family, and Child Therapy and a PhD in Counseling Psychology from the University of Southern California (USC).
She has written the nonfiction books, The Essential Guide to Grief and Grieving and Cultivating an Attitude of Gratitude: a Ten-Minute eBook. She's a contributing author to The Naked Truth About Self-Publishing.

Lara Asmundson is a voice actor based in the SF Bay area with many VO credits including radio and TV commercials, industrial narration, video game characters and of course audiobook narration. She has even given voice to an animated toy cat!
Her journey to voice acting was a bit unusual having started her career life as a biomedical clinical researcher. The voice acting journey began as an exploration in creativity but quickly developed into a passion and finally a new career. She has been a working voice actor for 10 years. With over 40 audiobook titles to her credit she has given life to countless characters from young immigrant women seeking new lives and love in the 1890's Western US to modern day romantic heroines. Her warm voice and conversational style draws the listener in and holds them through the ups and downs of the stories she tells.


Plugging you into the audio community since 2016.
Sign up as a tour host here.