Author: SC Cunningham
Narrator: Susan Knight
Length: 11 hours 32 minutes
Series: The Fallen Angel Series, Book 1
Publisher: SC Cunningham
Released: Sep. 23, 2020
Genre: Romantic Fantasy

Wouldn't it be nice to have hot, funny, feisty, rule-breaking angels protecting and fighting your corner? Keeping an eye on those who slip through law enforcement's fingers?

Well here you go…the Fallen. You're welcome!

At the age of four, Amy Fox was taken…. She survived….

A week later, another little girl was taken…. She didn't.

Angry, Amy made a deal with the heavens.

Decades later her lifeless body was found beneath a London commuter train and she became an angel. But for how long? Lusting after her partner, competing with hell warlords, avenging personal scores, and dishing out tough karma on evil exes, crime gangs, traffickers, drug dealers, rapists, abusers, trophy hunters, trolls, and serial killers, all without her units authorization, will have her thrown below ground. Running with a world network of fallen angels, Amy has never worked so hard in her entire earthly life. She has to wonder if making a deal was a mistake.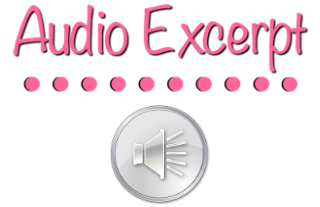 S  C CUNNINGHAM writes suspense thrillers and paranormal rom crime with a skilled mix of fuelled tension, dark humour and pulsating passion. Having worked in the industries she writes about, her novels offer a fresh level of sincerity and authority, rare in fiction.
An ex-model, British born of Irish roots, she married a rock musician and worked in music, film, sports and crime (CID, Wanted/Absconder Unit, Major Crime Team, Intelligence Analyst, Crime Investigations).
She is owned by daughter (artist Scarlett Raven), three dogs and two cats (cast members of The Ginormous Series children's books, helping children with the tricky things in life ie bullying, selfe-steem, anxiety, listening & learning, accepting a new family member).
And she is proud GlamMa to a brand new grandson who has stolen her heart.

Feisty Canadian Susan Knight has a confident, warm, strong, captivating voice. With 25yrs experience as a radio presenter, she is the voice of audiobooks, commercials, e-learning and training videos. She road cycles, power lifts, wake surfs and is a motivational speaker for children, adults.
After the success of 'The Deal', Susan is currently recording book II of The Fallen Angel Series, 'Karma'.


Plugging you into the audio community since 2016.
Sign up as a tour host here.