Author: Stacy Eaton
Narrator: Rebecca Ehrenpreis
Length: 8 hour 10 minutes
Publisher: Nitewolf Novels
Released: Jun. 15, 2020
Genre: Romantic Suspense

Detective Natasha Foster will put her job on the line to prove her gut feeling is dead-on.

When Detective Foster responds to the scene of a crash, she finds the female passenger dead, a bag full of money in the back seat and a body in the trunk. It is only when the driver, whom she nicknames Jay, wakes up with no memory that she must go with her instincts and continue the investigation in a way that was never taught.

Jay finds himself lost, but drawn to the beautiful detective who steps above and beyond the call of duty. His need to know if he was a victim or the criminal pushes him to try and recall what happened and who he is. With the pull of a trigger, Jay's memory will suddenly return and with it, the terrible truth.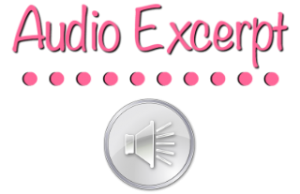 Stacy Eaton is a USA Today Best Selling author and began her writing career in October of 2010. Stacy took an early retirement from law enforcement after over fifteen years of service in 2016, with her last three years in investigations and crime scene investigation to write full time.
Stacy resides in southeastern Pennsylvania with her husband, who works in law enforcement, and her teen daughter. She also has a son who is currently serving in the United States Navy, and two grandchildren.
Stacy is involved in Domestic Violence Awareness and served on the Board of Directors for her local Domestic Violence Center for three years.
Be sure to visit www.stacyeaton.com for updates and more information on her books.
Sign up for all the latest information on Stacy's Newsletter!
Rebecca is a Full Time Vibrant and Versatile Audiobook Narrator. With her distinctive voice and multitude of character voices, Rebecca will bring stories to life. She has a professional home studio and will produce high quality audiobooks.
Her voice is caring, insightful, and honest.


Plugging you into the audio community since 2016.
Sign up as a tour host here.