Author: Jean M. Grant
Narrator: Rosalind Ashford
Length: 10 hours 22 minutes
Series: The Hundred Trilogy, Book 1
Publisher: Jean M. Grant
Released: Dec. 24, 2019
Genre: Romance

Healing his heart…with her last breath.

1263, Scotland

Simon MacCoinneach's vengeance runs deep. The blade is the only way to end the bloodthirsty Nordmen's reign upon Scottish soil. His soul might be lost, but the mystical Healer he kidnaps from the isles could be the answer for his ailing mother…and his heart.

Isles-born Gwyn reluctantly agrees to a marriage alliance with this heathen Scot in return for the sanctuary of her younger brother from her abusive Norse father. Her brother's condition is beyond the scope of her Ancient power, for larger healings steal breaths of life from her own body.

As Simon and Gwyn fight to outwit her madman father and a resentful Norse betrothed, Gwyn softens Simon's heart with each merciful touch. Gwyn's Seer sister foresees a bloody battle – and an end to the Nordmen – but Simon will also die. Will Gwyn save Simon on the battlefield even if it means losing her last breath?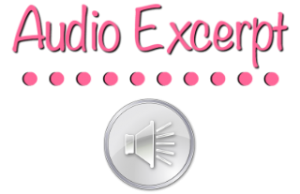 Jean has a penchant for the misunderstood be it sharks, microbes, or people (fictional and real). A scientist by training, she now spends her days as an author and champion for her children. She has five published novels in the genres of historical and contemporary romance, and women's fiction. She also writes for family and travel magazines and websites. When not writing, she enjoys tending to her flower and vegetable gardens, tackling the biggest mountains in New England with her husband, and chilling with her children, while taking snapshots of the world around her and daydreaming about the next story. Find her on jeanmgrant.com.

I am also an Audible-Approved narrator and producer, and a member of both Actors' Equity Association (AEA) and SAG-AFTRA, the unions for professional performers. (Bit of a mouthful I'm afraid.)
I was born and raised in Worcestershire, England and trained in Dramatic Arts—dance, drama and film—in conservatory programs at Madeley College and Keele University, UK. I moved to NY in part to pursue a career in theatre, in part to satisfy a strong wanderlust. Whilst I have, since then, performed onstage from Off-Broadway to regional theatre and on film and TV, I also detoured into other fields over the years.
Microphone training and a great deal of valuable voice experience was acquired as a radio presenter, and for a number of years I read Books for the Blind live on the air—great on-the-job training for audiobook narration! I have also done many voiceovers and radio commercials for national and international markets.


Plugging you into the audio community since 2016.
Sign up as a tour host here.