Author: Tracy Auerbach
Narrator: Rocky Taylor
Length: 10 hours 35 minutes
Series: The Fragments Series, Book 1
Publisher: The Parliament House
Released: April 16, 2021
Genre: Science Fiction; Young Adult

Red compound makes them angry. Yellow exhausts them. Blue drives them into a state of ravenous addiction. The thief Kai knows about the chemically controlled soldiers of the Eastern forces and their savage, deadly nature. 

When a robbery attempt at Club Seven goes wrong, Kai is captured by a handler and his bestial soldier boy. She wakes up inside the military base with no idea what happened to her twin brother Dex.

Things go from bad to worse when Kai is started on a drug and training regimen, and forced to take injections of blue compound. The scientists in charge plan to make her into a working soldier who will mine the mysterious power crystals beneath the desert. Kai becomes a victim of the bully Finn, a handsome but nasty soldier whose years on red compound seem to have erased his humanity. 

Still, she begins to pity the Seven Soldiers, including the monstrous boy who tried to rip her to shreds at the club. They appear to be nothing more than genetically enhanced, drug-controlled teenagers.

On the outside, Dex and his tech-savvy boyfriend try to crack the soldiers' chemical code to find a weakness that will break the system. But Kai has already been drawn deep into her new world. Strong feelings for the soldiers she's come to know have started to cloud her judgment. 

Can she escape and find Dex without becoming a monster herself?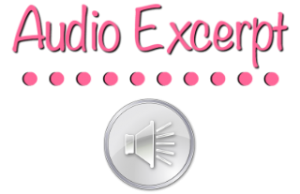 Tracy Auerbach studied English and film in college, and education in graduate school. Some of her college poetry was published in the "Penn Review" (The University of Pennsylvania's premier literary magazine). She went on to teach and write S.T.E.M. (science, technology, engineering, and mathematics) curriculum for the New York Department of Education. This helped to polish her writing skills and ignite her passion for fantasy and science fiction. Her first scholarly article, published in "Language Magazine," was about the value of kinesthetic learning for children.
On the fiction side, Tracy's work is featured in the online literary journal "Micro-horror," and "The Writing Disorder" fiction anthology. Her first novel, "The Human Cure," was published in paperback in 2014. "The Sin Soldiers," the first book in her YA Sci-fi "Fragments" trilogy, was released July 2019 from Parliament House Press, followed by "The Crystal War" and "The Hollow World". Her YA urban fantasy, "Sons of Fire," came out early in 2020. When she is not teaching or writing, Tracy is usually reading or playing with her own children. She lives in New York with her family.

After more than a decade of bringing stories to life as a stagehand Rocky has transitioned from behind the scenes to behind the mic.
As a mediator, humanitarian aid worker and partner dancer, she brings a rich array of life experience and passion to her work. Often described as grounded, playful and fiercely determined, she has a knack for looking to the heart of the matter, finding the nuances within conflict and the beauty and complexity in people, whether in real life or on the page.
Articulate, capable, and easy to work with, she treats each manuscript with care and professionalism and enjoys working from her home studio.

Plugging you into the audio community since 2016.
Sign up as a tour host here.