Author: S.J. Varengo
Narrator: Austenne Grey
Length: 6 hours and 8 minutes
Series: Clean Up Crew Thriller, Book 1
Publisher: Audiobooks Unleashed
Released: July 6, 2021
Genre: Thriller


What would you do if you found a body in the trunk of your wife's car?

This is the question facing Dan Porter as he stood in the parking lot and looked down at a man wrapped in clear plastic sheeting…a man with a tidy .38 bullet hole in his forehead. But finding the body is a mere curiosity compared with the twists and turns Dan's life will take over the next few days.

International intrigue and edge-of-your-seat action abound as Dan and his lovely wife Nicole – who clearly has more than her share of dark secrets – risk their lives to rescue a stunning model and bring down one of the most evil men either of them have had the misfortune to meet.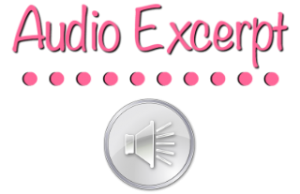 S.J. Varengo is a married father of two adult children. He lives in Upstate New York despite dire warnings. His published works include a volume of short fiction (Welcome Home), the Cerah of Quadar fantasy series, the Cleanup Crew thriller series, and the SpyCo novella series, which he co-writes with series creator Craig A. Hart. These two gibrones also co-host the best literary podcast in the world, possibly the galaxy, Good Sentences.

With thirty-four years of performing art experience, Austenne guarantees emotionally connected and nuanced characters. She specializes in young adult, fantasy, romance, sci-fi, and non-fiction narration with a wide variety of accents.


Plugging you into the audio community since 2016.
Sign up as a tour host here.