Authors: Daniel Orrett & Rowan J. Coleman
Narrators: Larissa Thompson, Emily Serdahl, Ben Prendergast, Jimmy Lockett, Laura Faye Smith, Lelia Symington, Marta Da Silva, Matthew Kaufman, Stephen Trafford, Tim Parker
Series: The Sojourn, Book 1
Length: 1 hour 34 minutes
Publisher: Spacedock International
Released: Aug. 1, 2020
Genre: Science Fiction

The Tantalus Cluster is the fragile cradle of humanity.

Adrift in the divide between galaxies and surrounded by the vast emptiness of the intergalactic void, the Tantalus Cluster is the only home humanity has ever known.

Desperate and facing starvation, humanity's only hope is a strange nebula that has suddenly appeared beyond the edge of the cluster. It's shifting clouds may hide a source of salvation for the people of Tantalus, but time is running out.

Signing on to the ambitious Avalon Expedition, Privateer Captain Cassandra Farren will face the shadows of both the past and future as she leads her small crew into the unknown in a last, desperate bid for the survival of the human race.

Directed and produced with careful scientific consultation, The Sojourn captures every detail of life aboard ship, from the sounds of the smallest airlock seal to the largest space battle.

Featuring a full cast of veteran voice actors, backed up by high-quality sound effects and an epic original soundtrack, The Sojourn is a unique and striking audio experience.

Starring Larissa Thompson as Captain Cassandra Farren, Emily Serdahl as Director Elizabeth Ancelet, Laura Faye Smith as Tamara Melari, Ben Prendergast as Mathias Croft, Stephen Trafford as Inquisitor Castian Vadric, also featuring Matthew Kaufman as Lieutenant Jasper Ravi, and Lelia Symington as Empress Valendra the Sixth. Written by Daniel Orrett, sound design and audio editing by Kennedy Phillips, music by Sam Redfern.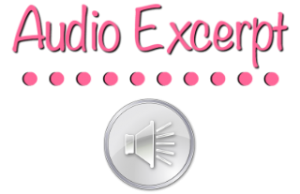 Daniel enrolled in Bangor University, North Wales in their film program, but quickly found that his work on his YouTube channel 'Spacedock' was proving to offer more experience in the entertainment industry than his formal education. His work on the channel quickly drew the attention of popular video game company Slitherine Software, which had been given the license to work on the Battlestar Galactica property. 
Recognizing Daniel's knowledge of science fiction and writing acumen, they granted him free reign to contribute to the canon of the Battlestar Galactica world. He was later brought on by SyFy to do similar work for 'The Expanse', which turned into his popular series 'Force Recon'.
In his spare time Daniel enjoys reading and learning from the works of heritage science fiction authors and screenwriters, such as James S.A. Corey, Ronald D. Moore, and D.C. Fontana. He took several courses through The Open University to hone his craft in creative writing and screenwriting, practices his writing abilities with several screenplays and short stories, and frequently analyzes narrative theory in video essays on his channel. 


Plugging you into the audio community since 2016.
Sign up as a tour host here.