Author: Peter McAllister
Narrator: Josiah Robinson
Length: 5 hours and 26 minutes
Publisher: Momosa Publishing LLC
Released: Jul. 31, 2020
Genre: Science Fiction
We unconsciously imprint our prejudices on Ais. Can they become mentally ill like their creators?

If one becomes psychotic, is shutting it down murder?

What if he fights back?

Liam, a gifted engineer, is trying to save the world, by finding a way to let industry mine for metals without the environmental disasters that make the news. Nanobots mining asteroids are the answer, and they are being tested on the dark side of the moon. But Gene, the AI tasked with helping him, spirals down the path of schizophrenia and is on track to mine the moon to dust – and without the influence of the moon, the ecosystems that mankind depends on for its survival as a species will be lost. This leaves Liam and his colleagues to battle the creation and his own demons to save humanity – who are oblivious to the potential destruction around the corner.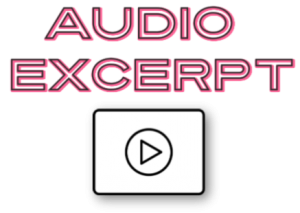 Peter McAllister an engineer, scientist, turned technology manager who wants to share the stories that keep him awake at night.
In his professional life he works in IT where tools such as AI are becoming prevalent. This behind the scenes knowledge, along with his previous work at the intersection of technology, business and people puts him in a great position to speculate on the future.
He lives outside of Melbourne with his wife, four cats and the kangaroos that visit them.

Josiah Robinson is an actor, narrator, and producer based in the Chicago area. He has spent the last 10 years acting in regional theatres across the U.S., exploring the improv and musical theatre scenes in Chicago, and most recently, venturing into the fields of audiobook narration and voiceover. He is also a producer with a passion for creating high-quality audio projects, which serves him well when his career takes him off the stage and into the studio.


Plugging you into the audio community since 2016.
Sign up as a tour host here.