Author: Terry Maggert
Narrator: Erin Spencer
Length: 7 hours 19 minutes
Series: Halfway Witchy, Book 2
Publisher: Maggert and Spencer
Released: Mar. 6, 2018
Genre: Paranormal Fantasy

The circus came to Halfway, and they brought the weird.

When the body of a young woman washes up in the lake, it unleashes a spiral of mystery that will bring Carlie, Gran, and Wulfric into a storm of magical warfare. Spells will fly. Curses will rain. Amidst it all, Carlie will make waffles, protect her town, and find out if a man from the distant past can join her in happy ever after.

There will be clowns. There will be vampires. There will be waffles.

With love and honor at stake, Carlie has no peer.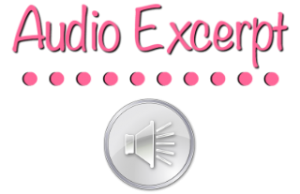 Left-handed. I like dragons, coffee, waffles, running, and giraffes; order unimportant. I write the Halfway Witchy, Messenger, Starcaster and Shattered Skies series, as well as contributing to many anthologies.
If I'm not at home, then I'm on the road, and if I'm on the road, I'll be at a book event. I've written thirty-three novels and counting. I don't sleep, but you probably guessed that already. If you want me to visit your town for an event, let me know when and where. See you out there.

Erin loves audiobooks!  As an actress, they have allowed her to creatively stretch by playing all kinds of characters, all kinds of ages and all kinds of accents!  She voiced roles in the Audie award winning title, Illuminae and was also nominated for a Voice Arts Award in the romance category.  She has narrated over 100 titles and as an audiobook director has worked on at least 100 more.  She has worked for most of the major publishers and also enjoys working with indie writers who are some of the most talented writers out there! Follow her on Twitter @ErinSpencerLA or find her on Facebook, Erin Spencer Actress.


Plugging you into the audio community since 2016.
Sign up as a tour host here.