Author: K.C. Lannon
Narrator: Fran Burgoyne
Length: 9 hours 50 minutes
Publisher: K.C. Lannon
Released: Jan. 6, 2021
Genre: Fantasy; Young Adult

On the island of Moon Tithe, where oceanic gods called Deep Dwellers once ruled, a lonely girl and a monstrous boy fell in love.
When spirited 10-year-old Pearl searches for magic and answers after her mother's presumed drowning, she finds a strange boy named Hake, instead. Raised cruelly by a monster called the Old One, 11-year-old Hake possesses otherworldly powers and has the knowledge Pearl seeks. In exchange for a home, Hake agrees to show her magic. But Hake knows nothing of magic – only that Pearl's romantic stories of the Deep Dwellers are a lie.

As the two grow into young adults together, both the mysteries they seek to unravel and their romantic feelings for each other become hopelessly entangled. However, Pearl's father threatens to separate them if they dig too deeply into Tempest's secrets: a hidden passage, a Deep Dweller cult, and rumors of human sacrifices.

But when the wealthy and kind Lotham family arrives on Moon Tithe, offering Pearl an escape from the secrets that haunt her, her loyalty to Hake is challenged, especially when his monstrous nature is revealed.

Tempest Cursed is a magical, loose retelling of the classic novel Wuthering Heights.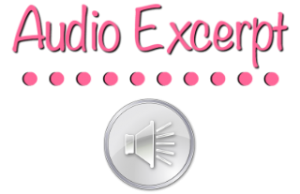 K.C. Lannon graduated from the University of South Carolina with a Bachelor of Arts in English. When she is not writing or co-authoring the Winter's Blight book series, she tutors English, walks dogs, and dabbles in art. She enjoys cooking vegetarian meals and playing tabletop RPGs.

Fran Burgoyne is a British stage actor and voice artist, with work ranging from classics such as the deliciously awful Natasha in Chekhov's Three Sisters, Lady Utterword in Shaw's Heartbreak House and Mistress Quickly in Henry IV Part 2, to playing the world's worst tour guide in modern pieces such as the ground-breaking immersive show Madhouse Re:Exit by Access All Area's. An award-winning narrator, she can be heard reading fantasy, romance and young adult novels in all good audiobook outlets, and snippets of the action can be seen on Instagram @frantellsstories.


Plugging you into the audio community since 2016.
Sign up as a tour host here.