Author: Kevin G. Chapman
Narrator: Kevin G. Chapman
Length: 9 hours 44 minutes
Series: Mike Stoneman, Book 5
Publisher: First Legacy Productions
Released: Oct. 29, 2021
Genre: Thriller

A Las Vegas drag queen and a South Dakota Senator– both murdered. How are they related? NYPD Homicide detectives Mike Stoneman and Jason Dickson wouldn't be involved, except they're in Vegas for Jason's wedding . . . and the bride's brother, Jackie, is the prime suspect.
Mike and Jason try to intercede with the local cops, but when somebody tries to kill Jackie, being arrested is the least of his troubles. The harrowing events threaten to ruin the vacation, the wedding, and Jackie's career. Is there yet another murder in the casino cards?
When the heat is on in Las Vegas, Mike may need to take a huge gamble that could cost them everything. Their only way out may be a PERILOUS GAMBIT.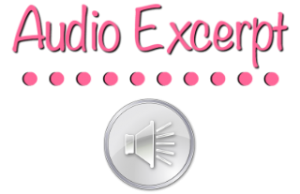 Kevin G. Chapman is an attorney specializing in labor and employment law and an independent author. His current project is the Mike Stoneman Thriller series. Book #3 in the series, Lethal Voyage, was the WINNER of the 2021 Kindle Book Award as best mystery/thriller of the year! Righteous Assassin (Mike Stoneman Thriller #1), was named one of the top 20 Mystery/Thrillers of 2019 by the Kindle Book Review and a finalist for the Chanticleer Book Review CLUE award. Deadly Enterprise (Mike Stoneman Thriller #2) was also named a top-20 Mystery/Thriller of 2020 by the Kindle Book Review and made the Short-List for the 2020 CLUE Award. Book #3, Lethal Voyage, in addition to winning the Kindle Book Award, was a Finalist for the CLUE, and a Finalists for the InD'Tale Magazine 2021 RONE Award. Book #4 in the series, Fatal Infraction, was published in July of 2021, and book #5 (Perilous Gambit) is scheduled for publication November 24, 2021. Kevin has also written a serious political drama, A Legacy of One, originally published in 2016, which was short-listed for the Chanticleer Somerset Award for literary fiction. A Legacy of One was re-published in a newly re-edited and revised second edition in 2021. Kevin is a resident of Central New Jersey and is a graduate of Columbia College and Boston University School of Law. Readers can contact Kevin via his website at http://www.KevinGChapman.com.


Plugging you into the audio community since 2016.
Sign up as a tour host here.